Drs. Jackson, Clark and Reese are psychologists and parents that spend their professional hours  talking to teenagers and their parents about the specific challenges that students are facing as they prepare to return to high school.

Join the conversation as we discuss these questions and more:
How will social distancing change my senior year?
Do I feel safe and protected from COVID-19?
Will I miss out on senior year traditions that are important to me?
Do I feeling disconnected from my friends?
How good are my chances on gaining admission to my favorite college or getting a job after I graduate?
What does a successful senior year look like?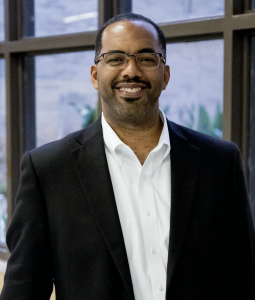 I help parents navigate the challenging college admission and scholarship process at Top 100 colleges. Specializing in the development of personal Success Traits that win competitions for college admission and scholarships, employment and job promotion.
20+ years of experience designing learning experiences for teenagers and young adults that build their college and career readiness.
AREAS OF EXPERTISE:
● Top 100 College Planning and Preparation
● Admission and Scholarship Strategy
● Measuring College Value and Return On Investment (ROI)
● Essential Skill Development
● College Readiness, Retention, Progression and Graduation
● Career Exploration and Engagement
● Classroom & Co-curricular Learning
● Critical Thinking, Active Learning, and Applied Learning Environments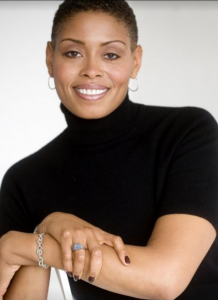 Dr. Rosalyn Pitts Clark is a licensed psychologist and school certified psychologist and the sole proprietor of Pitts Psychological Services, where she specializes in childhood and adolescent diagnostic services.   Dr. Pitts Clark is also a freelance diversity consultant where she consults with various corporate and educational organizations in an effort to help them meet the ever-changing needs of a diverse population.  Dr. Pitts Clark also served on Lehigh University's Autism Training grant as well as Lehigh University's Pediatric Psychology grant where she consulted with doctoral and masters level students participating on two federally funded grants regarding multicultural issues that may impact their work with diverse inner city and under-served populations.
While residing in Philadelphia, Pennsylvania Dr. Pitts Clark appeared on Fox 29, NBC's 10! Show and CBS 3/UPN 57's community affairs program, Speak UP!, where she provided on-air insight into various individual, family and child related topics including relationships, depression, grief, race and race relations, crisis management, obesity, sex and sexuality, sibling rivalry, discipline, child development, diversity, anger management, aggression, positive parenting practices, obesity, independent play, social media, conflict management, Autism and Attention Deficit Hyperactivity Disorder. Currently, Dr. Pitts Clark is appearing on Atlanta's ABC affiliate WSB-TV.
CONTACT INFO

:
Phone: 

215 681 6665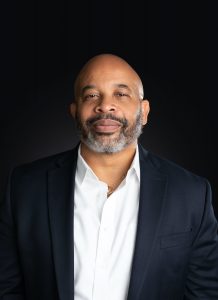 Dr. Reese has directed or been involved in research that seeks to promote positive physical and behavioral health for pediatric populations for over twenty years. A goal of my research has been to promote positive youth development by seeking to modify the influence of critical social determinants of health to encourage well-being and positive adjustment among youth. A unique focus of those research efforts has been to examining factors that contribute to the health status of African American adolescent males.
Currently, his work is focused on translating pediatric clinical research to clinical and community settings in an effort to advance healthy equity and the elimination of health disparities. In this space, he co-directs the Pediatric Clinical and Translation Unit at the Clinical Research Center at Morehouse School of Medicine. His team seeks to engage community partners in relationships that simultaneously benefit the health status of the communities with whom they are collaborating while advancing their clinical research efforts.
As a health scientist, Roy has worked across diverse settings to include being a team leader and senior scientist at the US Centers for Disease Control and Prevention to his present positions at Morehouse School of Medicine and Akoma Counseling and Consulting where he is the Director of Behavioral Health. His advocacy and public policy efforts have included previously serving on the White House Council on Youth Violence to more recently working with the Annie E. Casey Foundation in their efforts to reform juvenile justice practice and policy and currently serving as Board Chair for Men Stopping Violence.
AREAS OF EXPERTISE:
● Pediatric and adolescent psychology
● Therapy with adolescent males
● Clinical consultation
● Positive youth development
● Minority health and wellness
● Behavioral health and Public health
CONTACT INFO:
Phone: 

404 378 7309